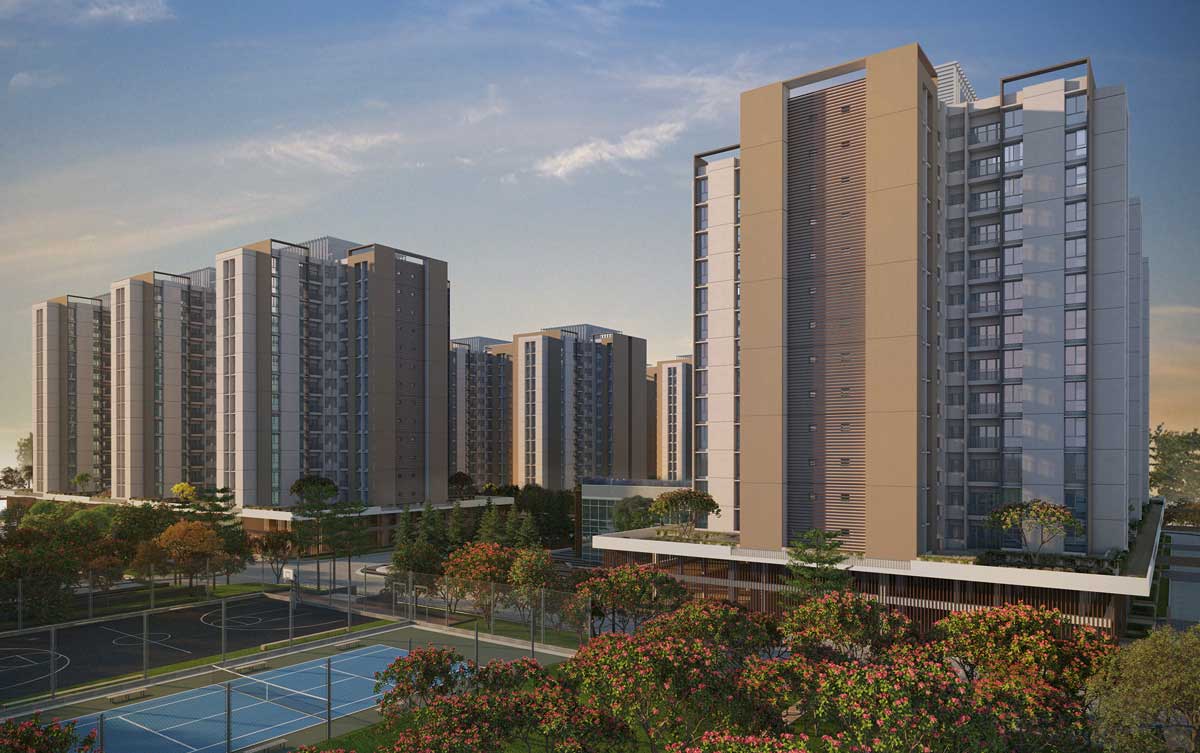 Owning a home is a lot better than paying rent for ever and it helps to go in for your own home when you have a disposable income to support an investment. The decision to create an asset by acquiring your own home also lends you the liberty of residing in it. However, the decision needs to be accompanied by the right choice. Far too many individuals have lost hard earned money chasing wrong choices, and burning their fingers, when better options existed. Ignoring pitfalls can separate you from your money real fast. Prospective home buyers can greatly benefit from attractive home loan options that include slashed interest rates and extended repayment period. But the loans need to be put in the right property to be of value. Take a look at compelling reasons for buying a home, and the safest way to go about it.
Creating assets that have typically appreciated
Property values have typically appreciated and increased, save for the odd price correction or fluctuation. Certain periods may have been sluggish, but overall, values have not dipped to levels where home owners lose money. Therefore, going in for your own home, is a prudent and wise decision. Two factors that are in a way intertwined to each other are worth considering here. One, home loans have been one of the biggest drivers of credit growth[1], and two, home loan interest rates will continue to reduce further[2]. The narration here, is in the numbers, and investing in a home through loans certainly counts as a wise decision.
Choosing the right address to move in
Your future address should be in a peaceful neighbourhood, not overcrowded, with access to existing or upcoming amenities. Choose a location that offers easy connectivity. It may not be realistic to expect to take up residence near a preferred or premium school or college, but it is necessary to choose a location from where it would not be too difficult to get to the school or college. However, it is important to choose property that is somewhat close to hospitals.
Find your way through confusing terms in realty
Many homeowners often get taken for a ride, by confusing terms about the area of property. What you need to know is that the actual area of the property is the carpet area. All other terms are information of statistical value or general information. Do not let other terms like super built up area or built up area, cloud your assessment of the property. Choose a reputed builder to acquire your property. Your dreams of moving into a property that is under construction should not be shattered by a wrong choice. Possession dates of completed projects and reviews of clients of the property developer are good metrics to assess the reputation.
Spend time poring over the paperwork to prevent endless and tiring legal battles
Make no mistake about the paperwork, or you would end up like the many frustrated and helpless buyers of property from dubious developers. Never shy away from the need to check paperwork; it is your hard earned money chasing a dream. Check the sale deed, which documents the sale, and needs to be mandatorily registered. The title deed, encumbrance certificate and conversion certificate will give you more information about the property and the legality of the construction. Approvals need to be secured from various authorities and boards. A commencement certificate and occupancy certificate will inform you that the construction has been commenced with approval, inspected on completion and certified fit for occupancy. Finally, check that there are no dues in taxes against the property. Sign on the dotted line only after you have been through all paperwork and you will not rue your decision.
For useful information spelt out in great detail across all stages of your home buying effort, take a look at https://www.assetzproperty.com/buy-guide.html
[1] https://timesofindia.indiatimes.com/business/india-business/home-loans-biggest-driver-of-credit-growth/articleshow/58466683.cms
[2] https://economictimes.indiatimes.com/wealth/personal-finance-news/no-rate-cut-by-rbi-home-loan-rates-may-still-come-down/articleshow/59015360.cms