by The Assetz Team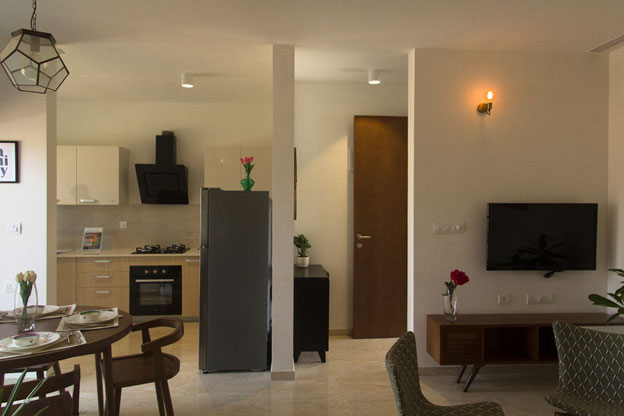 You don't just buy a home today; you buy a lifestyle, a better way of living, an extension of your personality.
While preferences and the aspirational nature remain the same, one's perception has changed; the ways we look at our requirements have changed; the way we live has changed in terms of our expectations. The biggest change over the last few years is the shift from what we termed luxury to what it is now, a necessity. From modular kitchens to media rooms in an apartment to crèche facilities, spas and doctor clinics inside residential complexes; customization is key.
In order to address the growing needs of the buyer, a developer must go beyond just construction. The developer must strive to play a multifaceted role enabling buyers to attain quality living while envisaging trends and changing needs along the way.
More importantly, as compact living gains prominence, so does the need for features such as modular kitchens, soundproof doors, partitions, etc. In fact, it is not only luxurious but cost effective to buy a furnished house with superior fixtures and specifications. For example, in the case of smart homes, previously just referred to as advanced security cameras and smart door locking systems; today smart homes include a whole lot more – motion sensor lighting systems, gas leakage detection, theft and fire detection systems and energy monitoring systems are just some of the new additions to the list. Customers are now moving towards homes that not only look smart but act smart. The demand for smart homes has been growing substantially due to the increase in dual income families, especially in metro cities. Although a technology enabled home is more expensive, it is rapidly being seen as a necessity for prospective homebuyers.
With the emerging trends, the real estate sector is becoming more dynamic and challenging. Developers must equip themselves to transform these challenges into opportunities and those who listen and engage with consumers are the ones who will stay relevant and consequently successful.
Here's a quick tip to help customers get that dream home
A home loan is always cheaper than home improvement loans. If a customer takes a loan primarily for buying a house and then avails another loan separately for the fixtures, then he/ she ends up spending 25% more than have spent had he/ she bought a furnished house. The little extra that has to be paid over and above the price of the property to opt for a fully done house can be adjusted in the monthly EMIs of the home loan which won't make a big difference.