Well, I say temporary, but when we first started entering these communities and talking to families, we realised they weren't so temporary at all. Most families have been living in a tent like this for 7-10 years, and have no immediate plans to move back to their rural homes.
So why is this such a problem? The issue is that families living in a tent slum in India cannot access any kind of support or services that may improve their lives. Most of them do not have identification in that state, and they most definitely cannot say that they have an address, which means no government service, nor even micro-finance institutions, can help them. They're seen as too risky, and too impermanent for any program to work.
We realised that the people in these communities are in a tricky situation. They're working, and earning a basic income, but they have no means to save and invest in better products that would dramatically improve their lives. This means they're trapped in a vicious cycle of spending, when really they want to save money and lift themselves and their families out of poverty.
The impact that their living conditions have on them in terms of health, mobility and economic security are staggering. They rely on toxic, harmful and expensive kerosene that they buy every week for 50-100 Rupees just to light up their homes. This kerosene blackens their homes, and releases black carbon into the environment. They cook on open wood-fires, inside a plastic tarpaulin tent, which means women and children inhale the equivalent of 2 packs of cigarette smoke in their home every single day. They don't have access to clean water, and illnesses are common. If they're lucky, their children are going to a local government school, but they lack the funds to buy them clothing or education resources. With the routine spending on all these basic needs, they can't save enough money to do anything about their situation.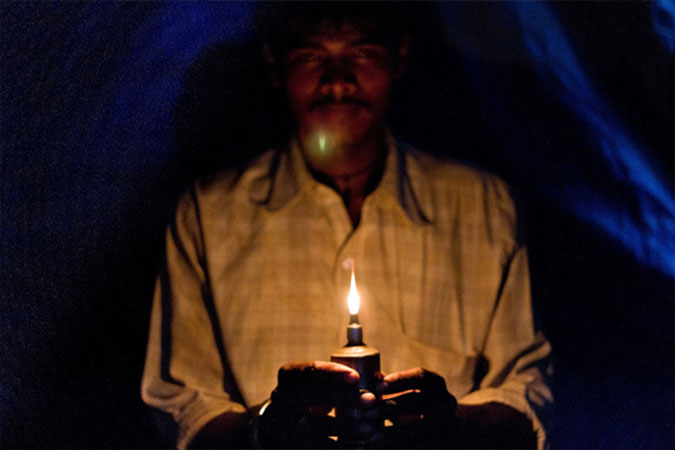 This is where we step in. We realised that there are products out there that these families want and need, but they don't know about them and can't afford to buy them upfront. And so, we created a network of local sales agents, our 'Pollinators', and gave them training on how to use and sell basic products like solar lanterns, clean cookstoves, mobile phones, water filters and more. These Pollinators go 'tent to tent' in the slum communities every evening and on weekends, offering products to families on an affordable payment plan. This way, families can switch from, for example, harmful kerosene to clean solar power overnight, and pay off the product in 1-2 months.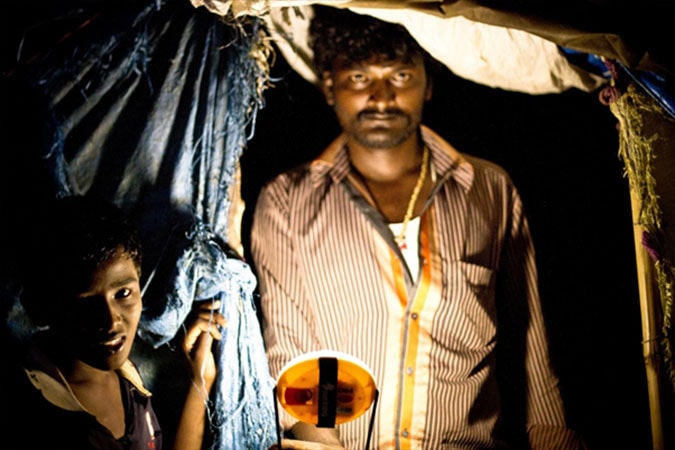 We've been doing this work for nearly four years now, and we have a team of 30 Pollinators across 4 major cities in India. But it all started here, in Bangalore, and with the support of our founding sponsor – Assetz. Assetz' support in the early days of Pollinate Energy's growth gave us the funding and mentorship that we needed to kickstart our organisation.
Now that we're growing, Assetz has come back on board to help us impact our families even more. With their support this year, we have launched a new water filter that is now being offered in Bangalore, Hyderabad and Kolkata to families desperately in need of clean water. The filter has a 5 year lifetime, with no maintenance needed, making it incredibly easy for a family with few belongings and a temporary status to get clean and safe water reliably for years.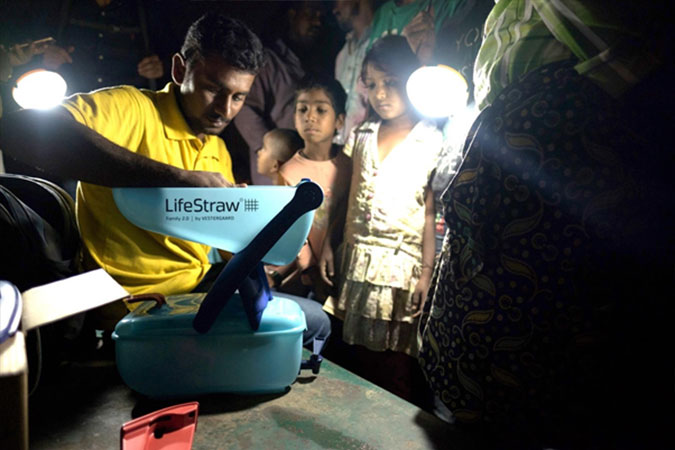 We have a whole new array of products that we're working on, and many more stories coming your way from our team, so stay tuned!