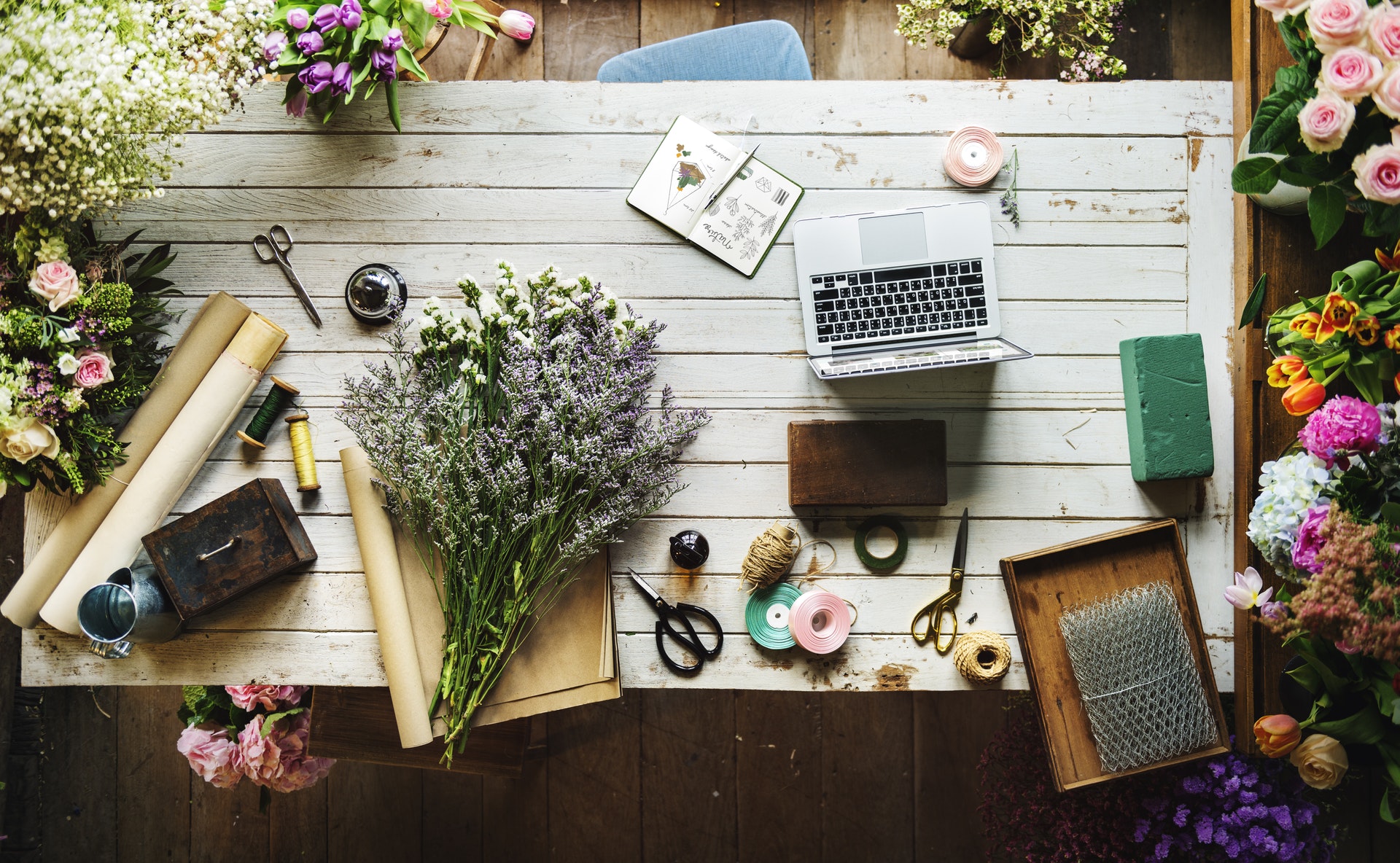 As this year comes to an end, spend some time on redecorating your house and giving it a fresh look. There are many ways to do it without having to spend a lot of money or relying on professional decorators. From new furniture arrangements and easy DIY makeovers to ideas for creative reuse, whip up your own homemade decor. With only a few supplies, these easy craft projects will spruce up the place in no time.
First things first
A home sets the tone of expectations and admiration in the very first frame; the façade. Spruce up the entrance which will lie at the centre of attention as a guest walks in. You need to get the warm welcome right. Nothing can say it better than a few words and an adorable design to highlight the words. Something that you mean, simple and uncomplicated, yet lovingly appealing. Get the concept right with an elegant and rich foliage, or a silk ribbon on a wreath sporting vibrant hues.
Frame someone, in style
Your DIY kit would certainly be incomplete without a washi tape. A collection of cool designs made from natural fibres, washi tapes seem to have caught the craze of a large number of people. A picture frame with washi tape will certainly be a wonderful way to frame someone, without facing complaints. This is a wonderfully easy and durable way to bring the spotlight on the picture in the frame.
If you can't fight them, design them
No matter how hard you try, you may sometimes be at your wits end to tuck wires out of sight. And the challenge will never end, because quiet simply you need wires. Instead of concealing, colouring and shoving the wires underneath objects, look at the coolest concepts in DIY wire designing options. Shape the wire to a wall lamp like a vine, throw in a couple of birds and cute leaves and you have design you will be proud of. Or you shape wires in a wall to appear like the skyline before it reaches the lamp. This way, you can make your room not to look like a nest of clumsy wires dangling everywhere.
Let a whoop of joy with hula loop ribbon chandeliers
Rooms do not have to be boring. A little ingenuity is all it takes to infuse style and elegance in spaces. Turn creative with a hula loop and ribbons to create a chandelier effect. All you need is one or two hula loops, and material of your choice for the ribbons. Fasten the ribbons on the hula loop and let them dangle freely upto a desired length. You can pick ribbons and fastener tapes of different colours, or if you desire a theme colour, choose a single colour. Get creative with patterns, designs from this simple concept.You use this concept around a ceiling light for a pulsating effect with neon shades and you can also use this to camouflage speakers.
Stylish perlite lightweight concrete pots
A little greenery in your room can bring in a refreshing look. And you need not contend with heavy earthen pots that keep bleeding colour onto your floor or carpet. Make your own pots in an incredibly simple manner. Two cardboard cartons, one large in size and another smaller in size, perlite and cement is all that you need. Mix equal portions of cement and perlite with water to get the right semi solid consistency, and pour out a layer into the large cardboard box. After it has set, place the smaller box inside it, and fill the gap between the walls of the larger and smaller carton with the mix. After it dries, cut out the cardboard cartons and you have your own lightweight, astonishingly appealing pot that you can place indoors. Get creative with the shapes.