'Early to bed, early to rise makes a man healthy, wealthy and wise'. Well, it's 2017 now, and we're thinking it should be a simple 'Wake up happy'. A more realistic and easy-to-keep promise to the self. And apart from health, there's a lot that goes into waking up happy and making sure the day ahead is productive, thanks to the way you woke up. And the place you woke up in.
Welcome to the bedroom. That one space in your home which is designed to restore and rejuvenate you. Here, we're going to tell you just a few things about how to make this space cosier than ever before. Tips that will ensure you sleep deep, and wake up smiling.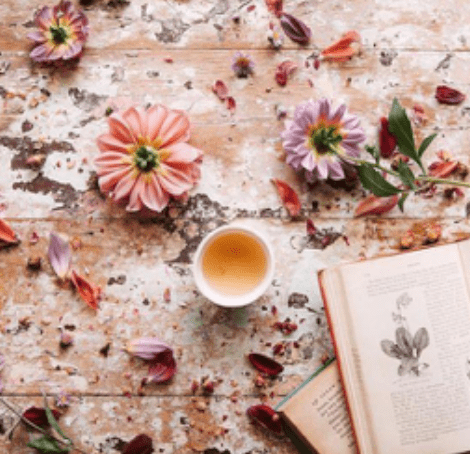 You
It's difficult to follow a routine with hectic work hours and the crammed-in hours of social life. Which is why, your health needs all the more care.
Eat dinner before eight, snack on nuts if you get midnight cravings, and don't bring work into the bedroom, or the television, and try to resolve the day's issues before you sleep. And the most difficult one, try leaving your mobile (charging) away from you, preferably in another room.
Also, create a soothing morning ritual for yourself. Be it your lemon-and-warm-water or a herbal tea; make sure you have it calmly and happily. Give yourself five minutes of peace before you step into your day.
Furniture
Considering the space constraints of today, it's always wiser to choose smart furniture. This means furniture that doubles up for more than one purpose. Beds with storage shelves below are a good example. Consider bedside tables that have shelf space beneath too. Choose ones which have a door to conceal the contents within so it gives the room an overall cleaner look. If you have built-in wardrobes, great. Else make sure your cupboard isn't too close to the bed. It's not too wise to wake up and walk straight into a wardrobe, especially if you've decided to wake up in the middle of the night for a drink of water. Mirrors are best kept not facing the bed. Only because reflections in the dark aren't too pleasant.
All this doesn't necessarily mean all your furniture needs to be smartly designed for optimum storage and space. Add a touch of personality to the room with an antique or designer contemporary piece or rug. A table by a window with a jar of flowers will be just the thing to wake up to every morning. Keep the lamps to soft, yellow light, and choose ones that sync with your bedroom palette of colours.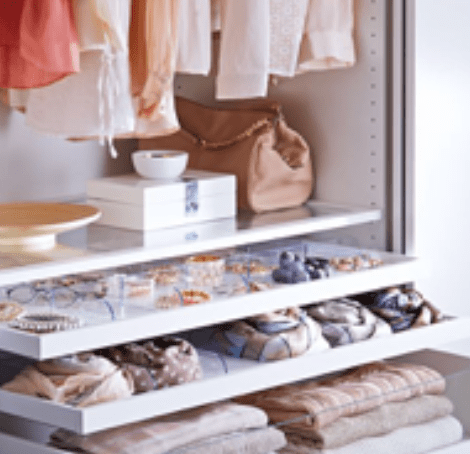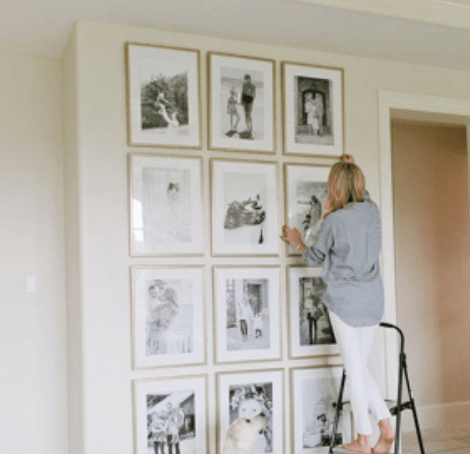 Walls
If you have more window views than wall space, keep the pictures on the walls to a classy minimum.
If, on the other hand, there are few (or no) windows, then fill up the wall with art pieces and mirrors. This helps you create windows with scenes that soothe. Hooks on walls are best avoided, because these encourage you to hang up clothes and bags which lead to a cluttered look in the room. Which then leads to restless sleep.
If you do need a place to throw a coat onto, choose a cosy chair. This will make sure you keep it clean and your coat hanging where it belongs.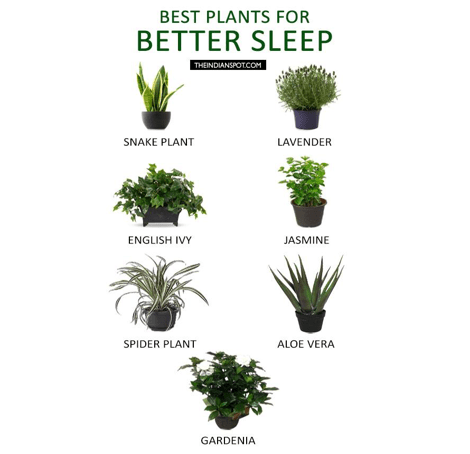 Plants
A potted plant anywhere in the home is a pleasure to look at and be around. A few of them are especially beneficial in the bedroom too.
Most of these (except lavender) grow well in Indian climate, as long as they're placed near a window. The lavender plant can be substituted by a few drops of lavender essential oil on your pillow. Remember to water them, take them out into the sun for a few days when you find them looking weak, and re-pot them when they get too large.
Avoid plastic potted plants. Apart from it being of no benefit to the air in the bedroom, it also tends to attract dust.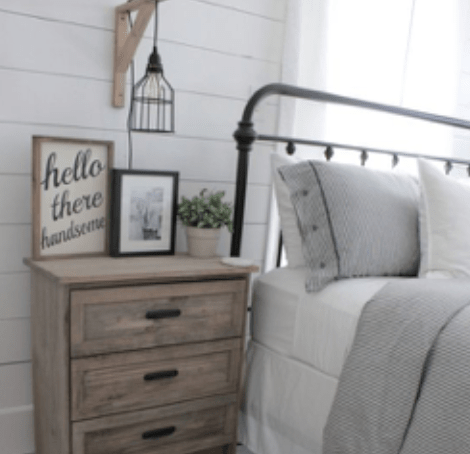 Colours
Today style in general is about individuality. If you know what you look best in, and what makes you feel good, then that's what you stick with. Not just in fashion, but in the way you do up your home too.
So if it's exotic prints and deep, rich dark tones that you like, then do up your bedroom this way. Or if it's vibrant, pop colours that make you sleep well, then opt for a happy, rainbow of a bedroom.
A safe option to follow, however, in case you haven't made up your mind, is a muted pale palette of pastels. This can be offset with more stark tones in the wall art you choose.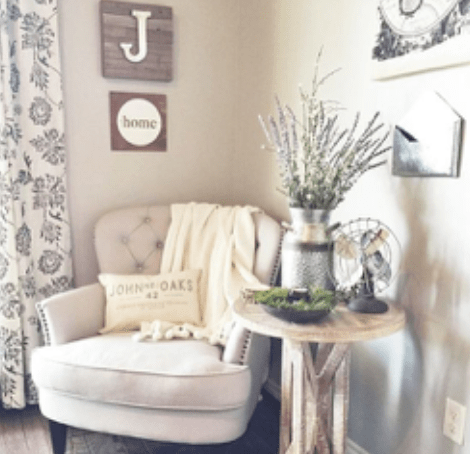 Your Space
If your home doesn't already have it, then choose your bedroom to create a corner where you can curl up and read a book before getting into bed. Where you can do your texting and catching up, or just making a to-do list for the next day. No matter what you choose to do there, own the space, with touches of what you like best. A soft shawl that has always comforted you, a favourite book or an incense stand.
Choose a chair that fits in with the cosiness of the room, rather than a hard, all-wood chair. Wingback chairs in pleasant upholstery is perfect.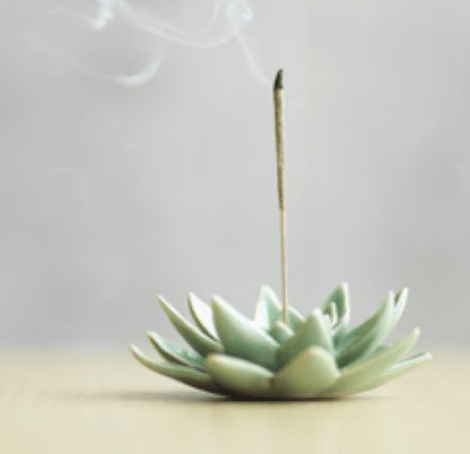 Scents
Bedrooms often smell of mosquito repellents right through the night. Apart from it being toxic, it's not too healthy to breathe this in all night. An option is to leave it on during the day, and turn it off at night.
The other (natural) option is lemongrass oil in an essential oil burner. If you're not prone to bouts of sneezing, you can even light an incense stick, in a soothing night scent like lavender or white lotus.
Remember, the bedroom is your refuge at home, so treat it with the love and care you deserve, and it'll treat you back with love and rejuvenation. You'll sense the comfort it offers you the minute you step in.
Images courtesy: Gable & Crate, Hello Emilie, House Beautiful, Ikea Storage, Michelle Phan, The Crafting Nook, The India Spot, The Ivory Lane.