Every year sees a fresh, new surge of style, innovation and change – for the self and the home. This year, we've matched most of the global home trends with the ones we instinctively thought were right, and we've got most of them bang on and featured them here. From colour sensibilities and walls to technology and friends, it's a list as fresh as the information it offers.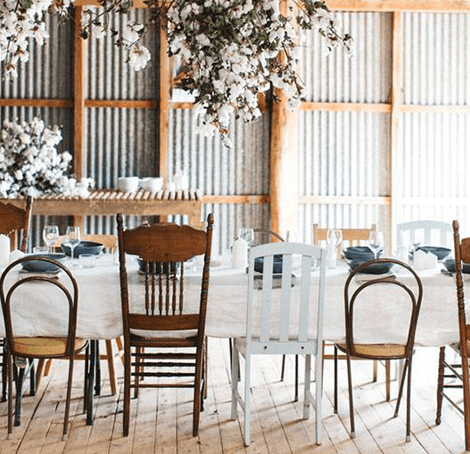 Furniture pairing.
No longer is it deemed essential for furniture in one room (or even one home) to be from the same period. Art deco will sit comfortably with Raj pieces; and modern, functional pieces will blend happily with vintage French.
The result will be a 2017 look that is unique and cannot quite be replicated, because it has been hand-picked and put together by you.It's also the perfect way to bring in a plethora of serious and fun looks into the home.
Oversized pieces
With houses now being built to accommodate the burgeoning urban growth around, homes are now smaller, smarter, and in a way, warmer. This new size means more practical, classy furniture that are both functional in thought and stylish in look.
Overstuffed leather sofas, large family dining tables, floor lamps that take up more than just a corner, and beds with large and ornate headboards – though each of these pieces are great by themselves, they tend to transform a small space into a smaller, more cramped one. One where it isn't cosy, but claustrophobic. We suggest you stick to large dogs and large hearts in the new homes of 2017. Unless of course, you're blessed enough to be living on a farm or in a villa.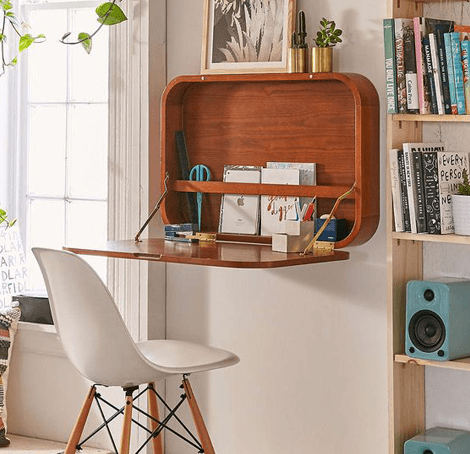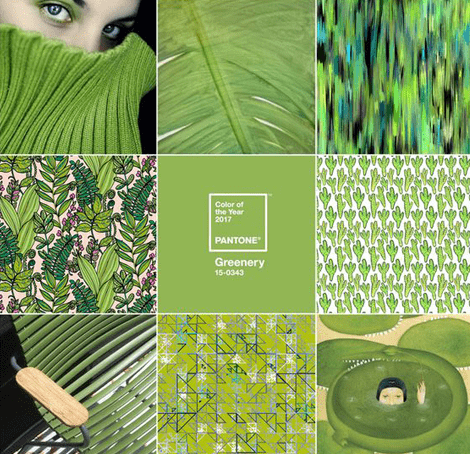 Pantone colour for 2017
Every year, Pantone announces a new colour for the year. This shade is arrived at after researching global design, social trends, pop culture and art. This year, the colour chosen is greenery. It almost seems like the perfect fit primarily because all of us are veering towards a more eco way of life, and secondly, because green is available not just on fabrics, but on plants as well.
This means indoor plants are making a comeback. A comeback as strong as the 60s where hanging plants graced balconies, and plants as large as trees filled entryways. Apart from breathing greens, there is the calm of tropical prints that are filled with the same shade and complemented with rich, dark shades of oranges and reds. The result is alive, energy-filled and contemporary in an earthy way.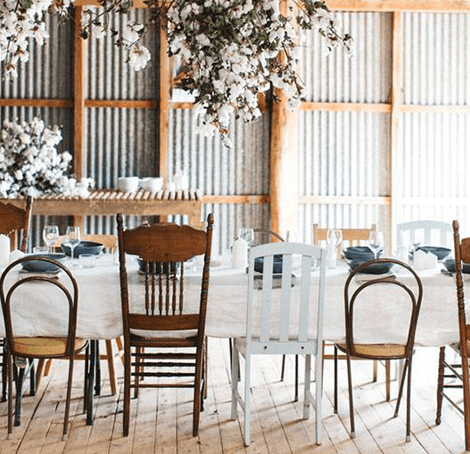 Declutteratti
More than a trend, this is a belief. One that can be easily experienced when you decide to clean your cupboard, give away a few pieces, and experience a peculiar calm. The same can be done with shelf spaces, balconies and rooms. Don't get down to tackling everything on the same day. Instead plan it out before you randomly toss out things you think you don't need.
The idea of decluttering is more to create good energies in the house and simplify your life rather than to give things away to those who need it.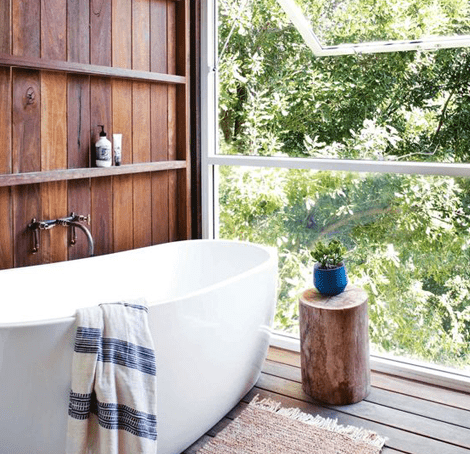 Light and air
As lifestyles turn healthy and architecture turns alfresco, there's a need for more light and more air circulation within homes. What's more significant is our need to connect to nature and see greenery and feel the energy of fresh air in the morning. Apart from that, there's the natural beauty of nature that is merged with the interiors of your home. That's something which no interior decorator can recreate for you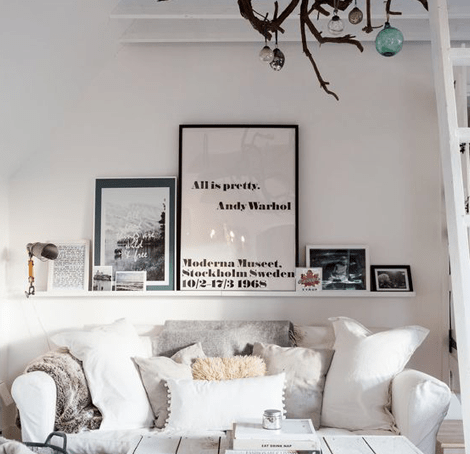 Monochrome layering
Let's start with the most basic of layering objects that we first turn to when we begin any home styling project. The pillows. So far, it's always been earthy tones, prints, pop colours or pastels. Now the style gurus suggest we stick to one shade and layer it with that one shade. So if you've got an ivory fabric on your sofa, throw a pillow in ivory raw silk onto it, then add a satin ivory pillow (maybe in another size), and so on till you've got a comfortable cloud of one colour.
We've tried it and it looks divine. Another way to do it would be a wall that's green – place a green lamp and a plant and you've got another satisfying example of monochromatic layering.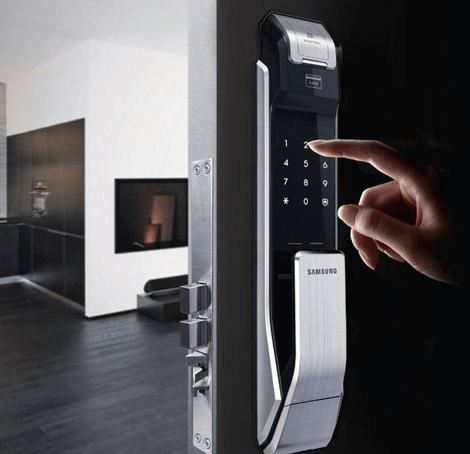 Technology
We've all heard of the Internet of Things, smart watches, home apps and smart kitchen appliances. Well, this is the year more smart people are going to be using technology to make their lives easier.
This means being able to defrost meat at home from a an office space miles away, or something as simple as your fridge telling you it's time to change the settings or a secure way to enter your home via biometric sensors. Either way, it's an exciting new era, and we suggest you get used to it, but not carried away by it.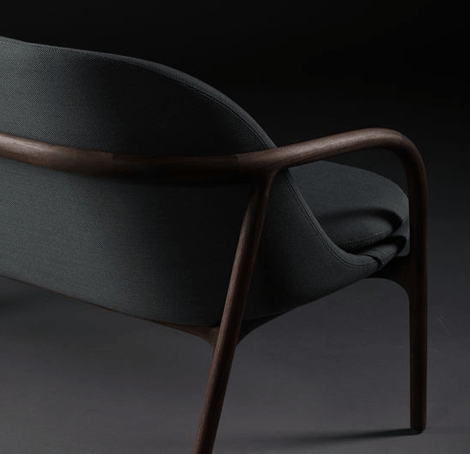 Artisan Furniture
Handmade is big in the home, and outside it. From hand-picked destinations for travel, to handmade cheeses at farmers' markets, artisan is more 'in' this year than it was the last. Furniture is veering away from mass-produced, machine-made ones to personal and unique pieces made by passionate individuals who're especially skilled in their craft.
What this means (simply put) is that you'll never go to a friend's home and point to a piece and say 'Hey, that's FabIndia?', instead there'll be a story woven into each piece. Where the wood was sourced from, whether it was from a sustainable forest, what inspired the artist to create the piece, and how it adds an extra and surprising angle of functionality and ease to your living space. Yes, this means there is a cost to it, but once owned, these pieces will be so treasured that you wouldn't think twice about buying more.
A tip from us? Buy from within your circle of friends. Find out who went to art school, make a few calls, and get a piece that'll be even more special because it's connected to you.
Information sources: House Beautiful, MyDomaine, Forbes, Vogue.
Picture sources: Victoria Smith, Urban Outfitters, Pattern Bank, Aestates Studio, Apartment Therapy, Trend Hunter, Neva Lounge Collection.