Find us at the heart of it all
Everything is close by when you have a world of your own.
When you have a world of your own, everything revolves around you. Marq is strategically located in Whitefield, which happens to be one of Bangalore's fastest-growing locales. That means quicker access to the best IT parks, entertainment districts, hospitals and retail centers in the city. Just over 3 kilometers from Marq is the proposed Metro Station, for convenient access to the rest of the city. The international airport is only a 45-minute drive from your home. And any time you're done with the urban jungle outside, return to nature within 6 acres of parks.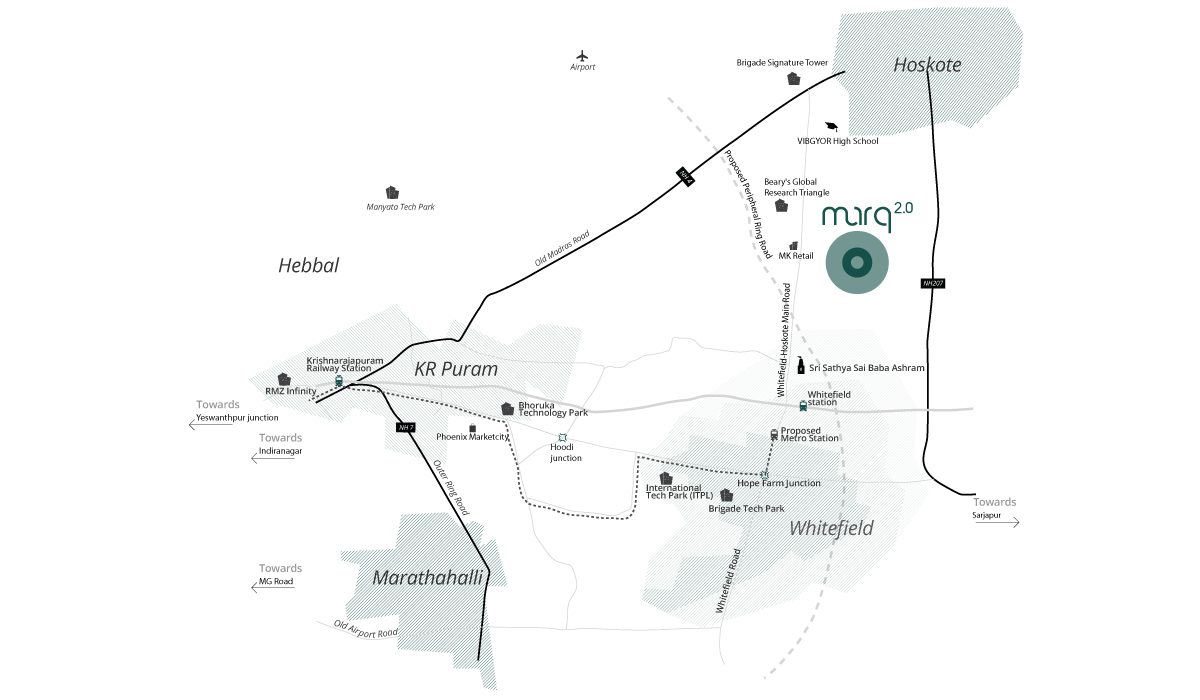 Within 1 km

Red Rhino
MK Retail
State Bank of India
Shell Petrol Pump
Within 5 kms

Beary's Global Research Triangle
Proposed Metro Station
Sri Sathya Sai Baba Ashram
VIBGYOR High School
Within 10 kms

Whitefield Police Station
ITPL
Inner Circle Municipal Park

Old Madras Road
Prime Locations

Phoenix Market City

(11.7 kms)

KR Puram

(13.7 kms)

Indiranagar

(19.6 kms)

International Airport

(32.9 kms)
Note: Distance as per google maps – rounded off